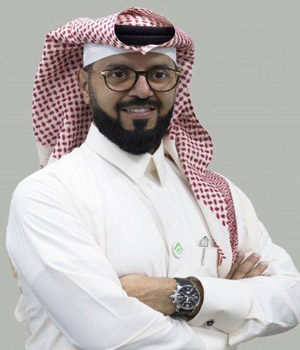 Mr. Fahad Al Misfer is currently holding a position of Chief Executive Officer ( CEO) at Saudi Real Estate Infrastructure Company and contributing his expertise as Vice Chairman of Saudi Real Estate Company.
Previously he held many key and senior positions and notable of them are General Manager in Mohamed Ali Al-Swailem Group of Companies "MASCO" between 2014 thru 2017, Executive Vice President at Majal Al Arabi Holding between 2013 thru 2014, General Manager of Devoteam, between 2011 and 2013, General Manager of Operation at Saudi Telecom Company (STC) between 2003 and 2011 and s Director of Services Management at Ibtikar between 2000 and 2003.
He began his career in the government sector, where he worked as a network engineer at the Saudi Ministry of Defense and Aviation. He holds a Bachelor's Degree in Computer Information Systems from King Saud University.